New Year Thoughts: Moving from 2020 to 2021
5 January 2021
/
by admin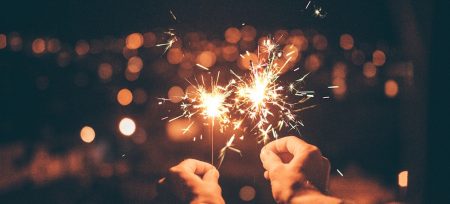 I think many of us are ready to see the back of 2020. The year has brought the biggest challenges that I, for one, have faced in my lifetime yet. It's OK to want to say goodbye to the year that none of us were expecting.
But throughout lockdowns, losses, health battles, medication, and all the struggles that came with 2020, positives still happened. 2020 will always be the year that I, and many friends, graduated. Goals were achieved throughout the year no matter how big or small, and that is something to be proud of.
Honestly, I think just getting through 2020 is a huge achievement in itself, and you shouldn't put pressure on yourself to do anything by a set date or in a particular way. Your wellbeing comes first, and it's important that you do what is right for you to be able to get through these unprecedented times.
2021 will continue to bring challenges, but I hope that with the lessons learnt from 2020, we shall be more prepared to deal with them.
These are a few things that I will be taking into 2021:
Be grateful for what you have in life
Take pleasure in the little things
Focus on what you can do, rather than what you can't
Respect one another
Make the most of time spent with family and friends
Your wellbeing comes first
You can do this!
Wishing that 2021 brings more joy into your life, and that health and happiness can be found in some form.