Ideas for Creating a Self-Care Toolkit
13 January 2021
/
by admin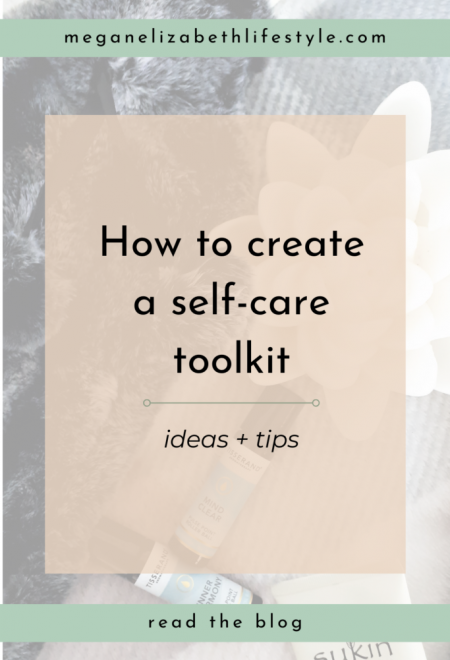 How much self-care time do you give yourself? There is so much productivity and motivation talk these days. It seems that the 'in thing' is all about having to-do lists with 3000 things on them. Let's not forget that self-care and rest is part of being productive too. After all, you can't pour from an empty cup. If you're not used to showing yourself some self-compassion and taking a break, a way to start is to make a self-care toolkit. A self-care toolkit is, as the name suggests, a collection of items and/or activities which help you to feel good and take care of yourself. They are things to help soothe yourself and recharge. Your toolkit doesn't have to be in an actual box, but it could be if using nice storage is something that makes you happy. Here are some ideas so you can get your self-care toolkit started.
Food and drink
Let's start off with a good one, food and drink. I find hot drinks incredibly soothing, so a good cup of tea is part of my self-care toolkit, and it's really easy to make. I'm currently loving Pukka Turmeric Active tea, but yours may be a classic English Breakfast, a hot chocolate, you name it. If you have a favourite food, then this is perfect for your self-care toolkit (chocolate for me).
Skincare
Skincare routines can be incredibly soothing and it's good to spend time looking after your body and skin. I love that refreshed feeling after going through the whole process of cleansing, toning, exfoliating, and moisturising.
In the home
Your home environment can impact on your mental wellbeing more than you think. Create a restful environment in your home. Candles, essential oils, and calming colours are a great start.
Calming exercise
When you're resting, you probably don't want to be doing any high intensity exercise, but slow movement such as yoga or going for a gentle walk can be really mindful and help clear your head. Fresh air and nature help improve mental health, so walking is worth adding to your toolkit.
Entertainment
If you're having some time on the sofa or in bed, you want some entertainment, right? Include your current reading book, journaling session, or maybe a film night in your toolkit
Clothes
Clothes are a real form of self-care for me. I'm not talking about shopping here, as an important part of sustainable fashion is buying less and wearing what you already have. Quite simply, it's just wearing clothes that you feel comfortable in. Pyjamas and oversized jumpers are some of my favourites.
Chronic Illness Toolkit Ideas
If you have a chronic illness and are prone to flare ups, here are a few extra ideas to include in your toolkit.
Hot water bottle – great for pain relief and is something that helps create a calm and comforting environment.
Ginger tea – I often drink hot water with ginger as I find it beneficial for digestion. Ginger is also a good natural remedy for nausea.
Comfy trousers – If you have a digestive issue or health condition that causes bloating and discomfort, I cannot stress the importance of having bloat-friendly trousers.